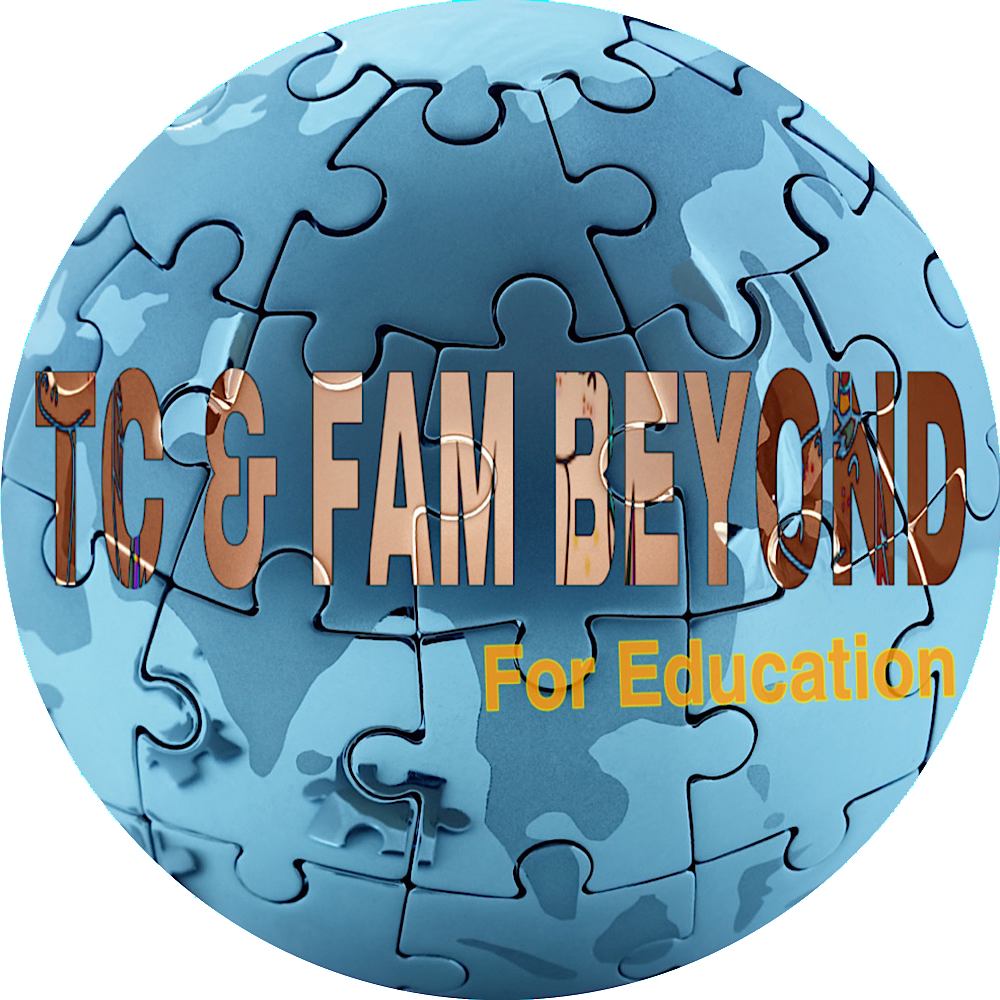 TC & FAM Beyond for Education
FREE Education Program
When COVID-19 occurred in 2020, TC Studio LLC with 15 years of experience in the Hollywood entertainment world, and FAM Beyond+ with over 25 years of experience working closely with large production companies, artist agencies, and advertising agencies, initiated a TV program "Creative World" on the locally popular KXLA channel in Los Angeles.
The concept of the TV show is to encourage the young people to live their life positively, and we brought celebrities and extraordinary talents to the show to share their success stories with our audience. These events increased the number of our viewers; many people were motivated, inspired, and willing to take the next move into the performing arts field. In addition, we received calls and emails from young people who dreamed of building a performing arts career but lacked the fundamental skills and funds. Thus, we realized the need to develop a specific program that empowers youths to turn their dreams of making a career in performing art into a reality.
To take a step further on our mission, TC Studio LLC and FAM Beyond+ started an internship program in April 2021. As of January, 2022,  501(c)(3) nonprofit Institute for Education Research, and Scholarships (IFERS) became our fiscal sponsor to expand our project "TC & FAM Beyond for Education".
The program provides professional skills training, opportunity to earn the working credits, provide mentorship to guide and prepare them for the job opportunities.
Utilizing TV and archiving on YouTube is a great advantage to the students as their projects can be recognized by many. We aim to create a program that grows and evolves with our students, and we hope to help many talents to archive their dreams. Your support to our project is much appreciated.
TC & FAM Beyond for Education
Recruitement of New Stuentds & Interns
Making of a Short Film - Location Filming Experience
 TC & FAM Beyond for Education Program is now accepting new applications! 
Many young people dream of building a professional career, but often they lack the fundamental skills and funds necessary to do so. TC & FAM Beyond for Education is a free education program where students can learn, experience, and earn professional working credits through TV shows, commercial filming, and short films. 
We believe in changing the world for the better through education. Our fiscal sponsor is a 501(c)(3) non-profit Institute for Education, Research, and Scholarships (IFERS), and our education program was created to empower youth to turn their career aspirations into a reality. 
 Description: It is a 12-month program that allows students to participate in the actual filming and production of the TV show "Creative World" and learn the necessary aspects of video production such as camera, lighting, sound, editing, PA, marketing in the show media, interviewing, reporting, video production, etc., free of charge. The program also offers credits so that students can hone their skills while trying new things without fear of failure and make their dreams for the future a reality. 
 Qualifications: 18 years of age or older who live near the Los Angeles area and are serious about learning and earning experiences in the media and entertainment field. 
*We are accepting up to 10 new students at this time. After reviewing the applications, we will contact the student candidates via email for an interview. The final decisions on acceptance will be made after the interview. 
 How to apply: Please send us an email including your name, address, contact information, education, language skills, and your ultimate goals to Tcfam.education@gmail.com 
 For inquiries, please contact TC & FAM Beyond for Education