Emi Loucille Tago: A Founder of FAM Beyond+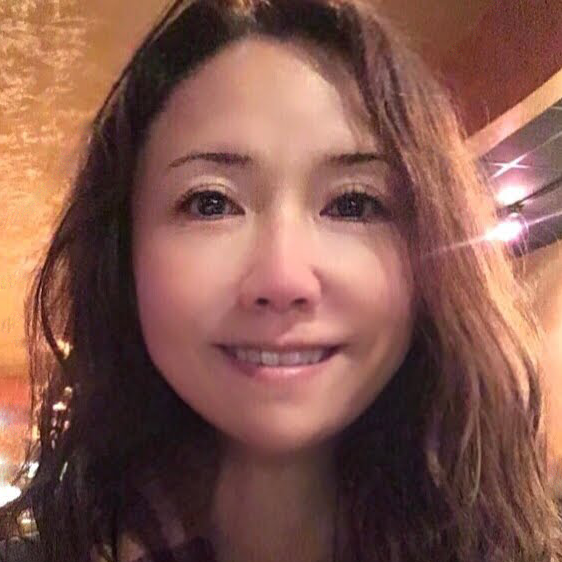 A founder of FAM Beyond+, as well as a TV producer, music/voice director, script consultant, studio artist, and manages and promotes artists from Japan, the UK, and the US.
Emi began studying art and music at the age of 3. She was highly influenced by her grandfather who was a renowned artist in post-war Japan. Also, her mother was a multi-skilled artist in design and sculpture working under the world-famous sculptor, Taro Okamoto and numerous Japanese television companies and corporations. While working on her higher education, Emi has made achievements and was an invited guest composer at the International Women's Composer Society. She has won numerous awards and prizes including the United States Achievement Academy National Award and both the 1st prize and the Best Interpretation Award at the Statue of Liberty Centennial Celebration Competition with her string quartet.
Having a Master of Music focusing on music composition, she studied under world-renowned composers such as George Crumb and Aurelio de la Vega.  Also, Emi has worked with the internationally acclaimed film composer Jerry Goldsmith (who was nominated for six Grammy Awards, five Primetime Emmy Awards, nine Golden Globe Awards, four British Academy Film Awards, and eighteen Academy Awards) while she was working on her master's degree. 
Her multiple talents include composer, arranger, lyricist, TV producer, studio artist, as well as a music and voice director. She has worked with legendary artists and music producers such as Dianne Reeves (A Grammy Award-Winning Jazz Singer),  Al Schmitt (twenty Grammy Award-Winning Music Producer), and Humberto Gatica (seventeen Grammy Award-winning Music Producer) just to name a few. She has also worked in numerous live stages and recording productions with major studios and production companies in the U.S. and Japan.  Her works include Walt Disney, Universal Studios, and Universal Music. Emi has also worked with various musicals and live performances as a music and/or voice director such as for Walt Disney, Disney Sea, California Adventure and Universal Studio Japan. Her latest works include her role as a voice director and script consultant for "Sing" at Universal Studio Japan, a co-producer and casting director on the TV talk show "Creative Word", and global promotion of the artists including Libera and other artists and composers as FAM Beyond+ projects.
Emi is an official voice of Disney since 1996.  Also, she has done various voice overs for commercial and narrative works including Panasonic, NASA, All Nippon Airways, Universal Studio Japan and Walt Disney.. As a performer, Emi has performed live as a synthesist and vocalist with numerous entertainment groups as well as at many musical theaters in California and Japan. She has also worked as a background vocalist and a guide vocalist for numerous recordings.
In her talent as an artist, she has studied studio art at world-renowned Art Center College of Design in Pasadena. Emi has won various competitions and prizes.  Her works were sold at various art galleries in California and Japan.  She has displayed her works in commercials, theater stages, videos and photos.
With her experiences in the field of arts, she developed an ability to manage her talents. Over the course of 25 years, she has accomplished numerous titles such as Co-Producer of the TV shows, Co-Director of the Non-Profit Education Program, Production Coordinator, Administrative Director, CEO Assistant, Global Sales, Vice President of Music Production, and the License Manager for the global based non-profit technology Organization.
In her latest venture, she is co-directing the Fiscally-sponsored 501(c)(3) nonprofit TC & FAM Beyond for Education program. In collaboration with TC Studio LLS., the program provides professional skills training through TV show production as well as working credits and mentorship to help our students to achieve their goals.
Her goal is to expand the program and build an academy that empowers youths to turn their dreams of making a career in performing art into a reality, as well as the young talents and production companies around the world can connect, collaborate, and open possibilities for future generations.
If you would like to join our team for this NPO, please contact us:  contact@fambeyond.com
"Creative World Season 1" on KXLA: Co-Producer & Casting Director
"Creative World Season 2" on KXLA: Co-Producer & Casting Director
"Sing" at Universal Japan Opened in April 2019 : Voice Director & Script Consultant
King Triton's Concert at Tokyo Disneysea Opened in April 2015 - Voice Director
Kabuki Spectacle at Las Vegas, May 2016
Kabuki Live at Bellagio Fountain in Las Vegas, August 2015