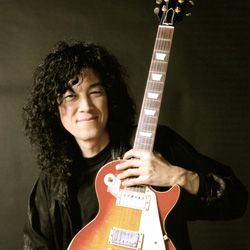 MR. JIMMY -
Jimmy Sakurai's passion brings to life the live concerts of Led Zeppelin, conveying the splendor of the songs to the present generation of new and old fans by not only performing the music but by further expressing the essential essence by the movement and improvisation of chemistry between the band members on stage.  
MR. JIMMY -Led Zeppelin Revival was created to revive the " Real Live Experience of Led Zeppelin". They embrace and draw their audience into the feel and vibe of each concert by mastering the style and energy of Led Zeppelin by dressing for a specific era, and concert.  MR.JIMMY also utilizes the same music gear for optimum sound and performance. They bring the same passion and energy that Led Zeppelin had through their music history. 
Mr. Jimmy, a documentary film by American director Peter Michael Dowd, is a story of Akio "Jimmy" Sakurai. The story is about his journey to joining one of the longest-running Led Zeppelin tribute bands in Los Angeles to playing with Jason Bonham, the son of the late Led Zeppelin drummer John Bonham.
There are many related articles and reviews of Jimmy Sakurai including the followings;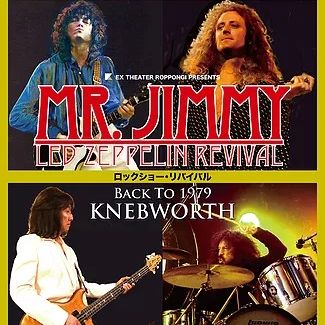 MR. JIMMY Live in Japan
December 20th (Fri) 2019
[Rock Show Revival -- 40th Anniversary of Knebworth Festival in 1979 ---]
The annual special event [Rock Show Revival / MR. JIMMY Led Zeppelin Revival ~ 40th Anniversary of Led Zeppelin at Knebworth Festival in 1979 ~ presented by EX Theater Roopngi, Tokyo Japan is announced.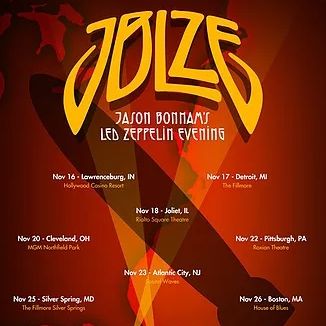 JBLZE Full Headline Shows in November, 2019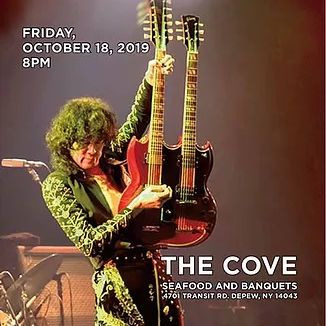 MR. JIMMY Led Zeppelin Revival in New York
October 18th (Fri) 2019
Reflex Productions presents:
MR.JIMMY Event in Dewpew , NY at The Cove Experience the Live Revival Show of Led Zeppelin !
-MRJIMMY Events?
MR. JIMMY Led Zeppelin Revival Show ---Back To 1973
 
FRIDAY - OCTOBER 18
8:00 PM – 11:00 PM EDT
JBLZE Summer - Autumn 2019 tour date announced 
Jason Bonham's Led Zeppelin Evening has been joining Peter Frampton on his farewell tour. Jimmy Sakurai is looking forward to playing on the stage at Madison Square Garden NY,  LA Forum and the stage in your town!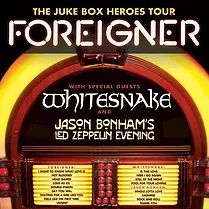 2018 JBLZE SUMMER TOUR REVIEW AND PHOTO GALLERY
JASON BONHAM'S LED ZEPPELIN EVENING ( JBLZE ) finished the JUKEBOX HERO's TOUR that featured WHITESNAKE and celebrated the 40th Anniversary of FOREIGNER.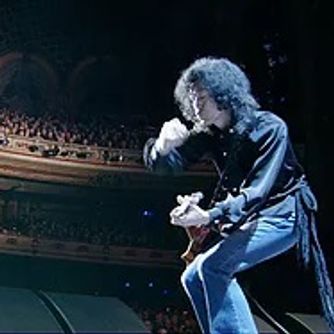 JIMMY SAKURAI WITH JBLZE (JASON BONHAN'S LED ZEPPELIN EVENING) AUSTRALIA & NEW ZEALAND in MAY 2018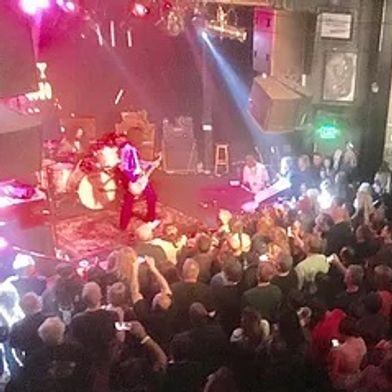 MR. JIMMY's debut show rocked the legendary Whiskey
MR. JIMMY' s debut show on April 30, 2017 at the famous Whiskey a Go Go on the Sunset Strip in West Hollywood California, with special guest drummer Franki Banali (Quiet Riot) reviving Led Zeppelin's early years 1969 – 1970 was splendid. The outstanding chemistry of the magic of Led Zeppelin's music that was brought by the members of MR JIMMY onto the stage rocked during 3 hours show without no opening act tracing the legendary memory of at the club where young Led Zeppelin performed on the same stage in their first 1969 USA Tour. The show was blessed with packed house audience and wonderful friends as the first stone placed on new legendary path of MR. JIMMY.
OFFICIAL WEBSITE: http://mrjimmyledzeppelinrevival.com