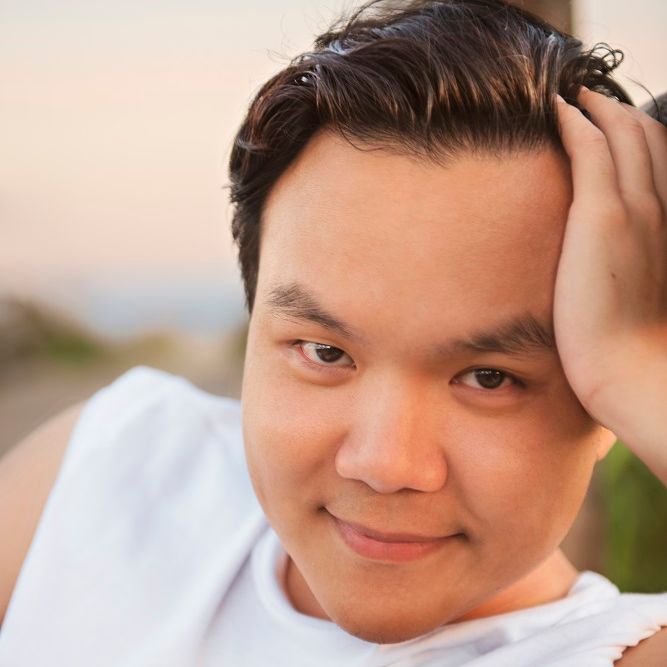 Music Composer
Andrew Bong is a Malaysia-born composer, orchestrator and music producer. He is also a singer and a multi-instrumentalist, who plays violin, ukulele, guitar, and piano.
Andrew has won numerous awards including a Gold Awards for Best Score at the NYC Indie Film Awards (2016) on the independent film "Tradition" directed by Sultan Al Said. The film was then featured in LA Independent Film Festival (USA) and Night of Terrors Film Festival (Denmark) which garnered a few more awards. "Tradition" is also one of the first few films screened in Saudi Arabia in 2018.
Andrew has also co-produce and arranged a song with China's leading Classical Music Recording Label (RHYMOI Music) for Award Winning Chinese Woodwinds Symphonist, Yazhi Guo whose album "Endless Journey" won the Best Instrumental Album Performance of the Year Award at the 13th Hi-Fi Album Awards in China. Andrew has been commissioned by or for Yazhi Guo, include  an original big band music for and was premiered by the Alan Chan Jazz Orchestra (USA), commissioned by The Chinese Fine Arts Society (USA) , premiering the works at the Art Institute of Chicago.
By the end of 2017, Andrew was recognized by the American Federation of Musicians of the United States and Canada as composer, orchestrator and music producer of extraordinary ability; which pushes Andrew to continue his music pursuit in the United States.
Andrew's recent works include an international hit animation film "Upin & Ipin: Keris Siamang Tunggal", which is the highest grossing animation film ever in Malaysia. This music breaks new ground and creates new possibility for the current Malaysia film industry.
In August 2018, Andrew was an invited guest to the prestigious music studio at Capital Records(USA) in Los Angeles. Andrew wrote and sang his original songs for a live studio recording session with Al Schmitt (Quincy Jones, Paul McCartney, Frank Sinatra) who has won more than 20 Grammy Awards.
Besides composing, Andrew Bong has also worked as a recording engineer for Tripe-A game titles, Final Fantasy 15 by SquareEnix and anime, Little Witch Academia 2 for Netflix. Andrew also expanded his collaborative network extensively. To name a few; he wrote songs with Fumiya Sashida (Japan) from Warner Japan, and Eren Başbuğ (Turkey) that collaborated closely with Jordan Rudess from Dream Theatre.
Andrew is currently working on some films and commercial works, and also initiating some new projects, including with Yazhi Guo called the 'HongBai' (RedWhite) project, set to take on the modern-traditional Chinese music world by storm.